Are VPNs Really Secure?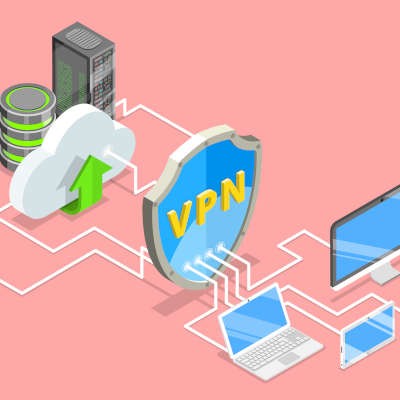 We've not been shy about promoting the use of VPNs (virtual private networks) as a means of protecting your security while you are online. However, we wanted to take a bit of time to specify what a VPN can - and cannot - do to help you.
Understanding What a VPN Is
A VPN is a tool that enables you to encrypt your internet traffic.
An analogy that can be used to describe a VPN is that of a subway, as compared to a street on the surface. Let's say that you're traveling from point A to point B. If you choose to ride in a car on the surface, you are visible to anyone who might be on the street as well. Not only can people see who is in the car, they can see where the car is going. This is what the "typical" Internet connection is like, as far as your Internet traffic and information are concerned.
On the other hand, using a VPN is more like using the subway. When you ride the subway, someone on the surface may be aware that there is a subway traveling below them, but they cannot see it inside its underground tunnels. More importantly, they cannot see you in it. This lines up to how a VPN works: by encrypting your data and identity while in transit across the Internet, everything you do is hidden from hackers and even your Internet Service Provider.
This is commonly used, especially now, to enable secure remote work to take place. By using a VPN, an employee who is working from home can securely access resources that exist on the business' private network. This helps to protect this data from snooping eyes.
How Well Does a VPN Protect Your Data?
Frankly, it depends, and it depends on a variety of factors.
The first factor is how you are defining the word "protect." There are a lot of different ways that your business' computing in general needs to be protected. A VPN's purpose is to prevent your history and Internet connection from being snooped upon. That's basically it. You can still download spyware, malware, and/or viruses while you're using a VPN, especially if you visit a malicious website or allow in infected files.
There is nothing particularly secure about a VPN in its concept. Rather, the security behind the VPN's protocols is where the real difference is. Some protocols, like the heavily exploited point-to-point tunneling protocol, just aren't secure enough nowadays. Others, like OpenVPN or WireGuard, are considerably more secure, due to the ciphers that are in place to protect them.
Turn to us for assistance with your Virtual Private Networking.
Techworks Consulting, Inc. can assist you with your VPN, assisting you in selecting a provider and implementing the solution that best fits your business' needs. There is far more to consider than what we've covered here, so make sure to give us a call and talk to our team. Give us a call at (631) 285-1527 today.
Comments
No comments made yet. Be the first to submit a comment
By accepting you will be accessing a service provided by a third-party external to https://dev.maketechwork.com/