Tip of the Week: Monitor Your Hardware While Out of the Office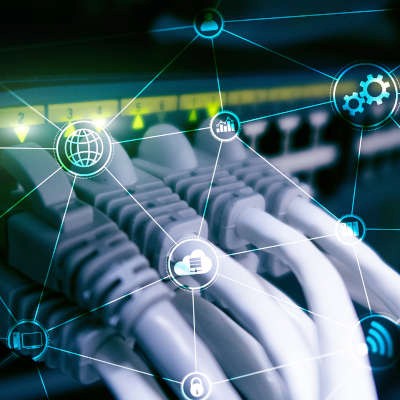 Businesses are just now starting to reopen as stay-at-home orders are lapsing or going to lapse. For many of those businesses, remote solutions have got them through this ordeal and for many others they continue to deploy a remote workforce. For companies still promoting telework, monitoring your local IT environment is something that you need a solution for. For this week's tip, we'll discuss some of the best practices you can use to monitor your IT while out of the office.
Getting a Hold on IT Infrastructure Monitoring
Infrastructure monitoring covers quite a few critical business considerations. They include the physical condition of your infrastructure, how your software is being utilized, and how much of your bandwidth is being consumed. It also encompasses how well your systems are performing.
Of course, hardware failures are the priority as they can have a major impact on your business. Teleworkers often need access to centrally-stored data and if something were to happen to the systems, productivity has the chance to grind to a complete halt. In order to avoid this situation, it's important that you deploy the right infrastructure monitoring platform and have the right practices in place to mitigate potential interruptions.
How to Make the Most of Infrastructure Monitoring
Today, we've assembled a couple important considerations about infrastructure monitoring. Let's take a look:
Identify the Most Crucial Parts of Your Infrastructure
There are parts of your IT infrastructure that are more important than others, especially if you are looking to support a remote workforce. Since your staff probably relies on nearly every piece of your IT, however, you need to identify which part of your IT gets the most attention, and then ensure each subsequent part is monitored properly. You'll also want to consider adding backups of your climate control systems to take over if your primary ones should fail. You'll also want systems in place that will allow technicians to reboot unresponsive systems remotely to ensure that they remain accessible for your remote team.
Ensure Your Alerts Are Routed Properly.
You will want to ensure that if something were to go wrong that the detection system contacts the person that will be able to fix it properly. Make sure that whomever is supposed to be contacted when something goes haywire, is the one being contacted. This will typically speed up the remediation process.
Check In Periodically
Have a technician routinely go to the office and check around your infrastructure for both issues with your infrastructure and with your monitoring system. This means checking connections, sensors and other tools used for successful reporting.
To learn more about implementing tools to successfully monitor your infrastructure while you are out of the office call the IT professionals at Techworks Consulting, Inc. today at (631) 285-1527.
Comments
No comments made yet. Be the first to submit a comment
By accepting you will be accessing a service provided by a third-party external to https://dev.maketechwork.com/