We help you turn your data networks into an efficient component of your growing business. We keep your IT systems operational, available, and secure so that you can focus on the everyday demands of your business.
Through TechWatch, we create a customized IT roadmap to better your business functions. Learn about the many solutions we can offer you below.
Click each service for more information:
Top-of-the-Line Security
Keeping your software and firmware up to date is crucial to keeping your workstations and servers running smoothly. New viruses, Trojan horses, and other malware are created every day. They are designed to exploit holes in a software's code to gain access to your system. Not only do we provide you with the latest top-of-the-line Antivirus, Security Patches, and further security needs, we keep an eagle eye view for potential incoming breaches so we can take action immediately.
Preventative Maintenance
Our remote login tool allows us access to any managed PC, so our knowledgeable technicians are able to virtually see what is on your employees' screen when they have an issue. This tool also allows our technicians to navigate around inside the operating system (OS), and quickly fix potentially critical issues. This system significantly limits the ambiguity that results in frustrating communication breakdowns. Our hard working team strives to proactively eliminate serious errors before they can even occur.
Cost Management and Control
In order to take your business to the next level, you'll need to cut out the redundancies in process and in cost. The most successful companies will acknowledge the best ways to get the most out of the resources that are available to them. If your company is looking to enhance efficiency, and with it, boost organizational bottom-line profits, our Techwatch cost management and control solutions will be a big help. We have the knowledge and the expertise necessary to make your technology work best for you within a budget that makes sense.
Limiting Downtime
We know how frustrating it can be whenever a computer, a printer, or your network goes down. It prevents people from being able to complete their daily tasks, which adds to the cost of operations, and the cost of repairing the problem. With Techwatch's remote monitoring service, you never have to worry about that again. Our monitoring software is installed on all your workstations and your servers. The detection of any unnatural condition will trigger a notification be sent to our Network Operations Center (NOC). The NOC generates a ticket using this information and notifies our technicians to investigate the issue.
Daily Server Backup
If your business were to ever lose its data from drive failure, natural disaster, or user error, you are staring tragedy in the face. Nearly 70% of businesses that lose their data quickly go out of business. We backup your servers on a daily basis to ensure that all of your important business data stays safe and recoverable.
24/7 Tech Support
Whenever your employees experience a major IT issue, it takes a serious toll on their ability to be productive. This is especially true if the problem exceeds the technical knowledge or capabilities of your business' "go-to" IT person. Anytime that your employees experience difficulty with their technology, we are just one phone call away. Our professional consultants and technicians will be able to assist you and find a solution for whatever IT problems you have 24 hours a day, 7 days a week.
Managed Expansion and Growth
As you grow, your needs may shift. We work closely with you to ensure that our solutions adapt as your business adapts. Whether it's moving to a new office, increase of employees, or any other sorts of expansion, we will be there to implement new solutions that will not only work with your growing office, but help the growth process run much more smoothly.
Reliable Service
Do you depend on technology to maximize the efficiency of your business? Has that technology ever let you down? If you are like many other businesses, you have your fair share of horror stories. We are here to bread that mold. As a Techworks Consulting partner, you'll experience efficient and high-quality IT consulting and support. Our dedicated team puts our clients above all else and works tirelessly to ensure your needs are always met.
Onsite Labor
Remote support can only go so far depending on the issue. Sometimes you need someone physically with you at the office to tackle the problem. Our experienced and friendly technicians can be at your office when you need us and ensure their work is done efficiently, quickly, and with a smile.
Packages Customized to Your Needs
We understand that every business is different. So why would the same cookie-cutter solution work for everyone? We perform a detailed analysis of your business in order to ensure the solutions we offer are catered to your specific needs.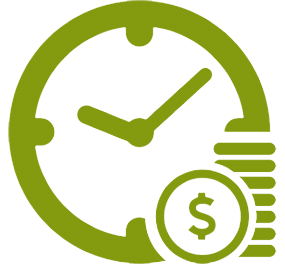 Don't waste another minute!
It's time to stop spending valuable time and money on technology that is just getting you by. Please take a moment to fill out our webform for more information or to schedule a consultation. You can also call us at (631) 285-1527 or e-mail us at .