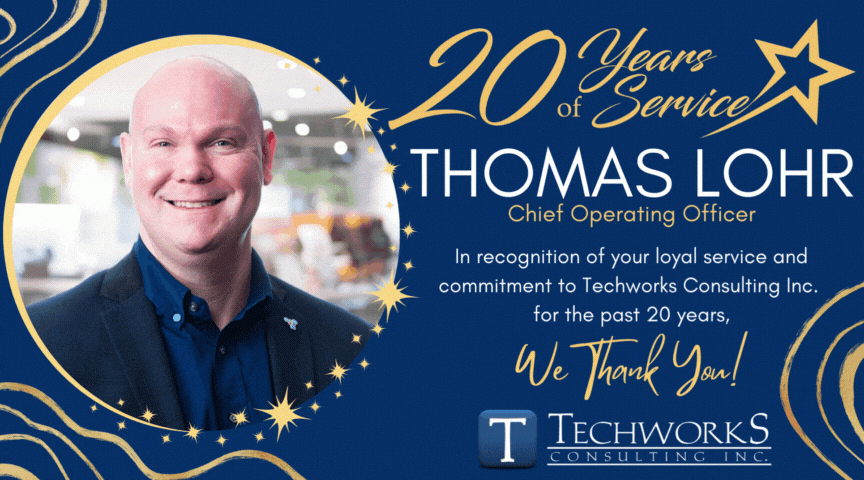 Techworks Consulting Inc. is proud to celebrate the remarkable career of its Chief Operating Officer, Thomas Lohr, as he marks his 20th work anniversary with the company. This significant milestone not only reflects Tom's dedication and expertise but also his invaluable contributions to the growth and success of Techworks Consulting Inc.
Since joining Techworks Consulting Inc. two decades ago, Thomas Lohr has been instrumental in shaping the company's operations and strategic direction. His unwavering commitment to excellence, visionary leadership, and unwavering passion for technology have played a pivotal role in driving the organization forward.
Tom started his career with Techworks when was hired in 2003 by the originating co-founders. He took a leap of faith and chose to leave his multiple jobs to dedicate all his time and efforts to helping launch the success of Techworks. He has been promoted consistently through a series of increasingly responsible technical and management positions and has worked tirelessly to manage, mentor, and grow the company.
As Chief Operating Officer, Tom has played a pivotal role in spearheading Techworks Consulting Inc.'s transformation into a trusted technology partner for businesses of all sizes. His strategic vision has guided the company in adapting to the ever-evolving landscape of the IT industry, enabling Techworks Consulting Inc. to provide cutting-edge solutions and services to its diverse client base.
Under Tom's guidance, Techworks Consulting Inc. has achieved significant milestones and garnered numerous accolades, including being recognized as a top-managed service provider by industry-leading publications. His relentless pursuit of excellence and commitment to delivering exceptional client experiences have solidified Techworks Consulting Inc.'s position as a leader in the technology solutions space.
Tom has also spearheaded the "Techworks Gives Back" charitable initiative, embodying the company's core value of giving back to the community and charity and raising awareness for good causes. He and his Team do this by volunteering their time at various organizations and events and by donating equipment, food, and monetarily to charities important to them.
On this momentous occasion, Techworks Consulting Inc. would like to extend its heartfelt congratulations to Thomas Lohr on his 20-year work anniversary. His unwavering dedication, strategic vision, and outstanding leadership have been instrumental in the company's growth and success.
Here's to 20 more, Tom!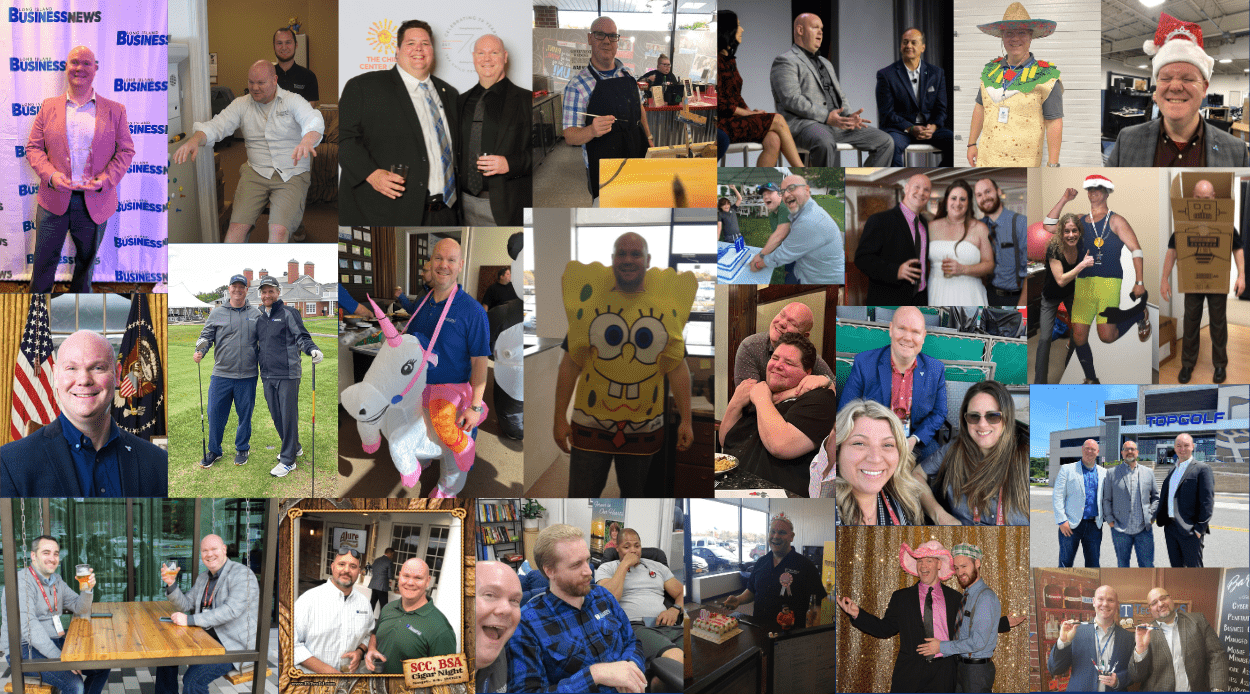 For media inquiries, please contact:
Susie Henaghan
Director of Marketing
Techworks Consulting Inc.
Phone: 631.285.1527
Email: