How Employees Can Cause a Threat, and How to Avoid Them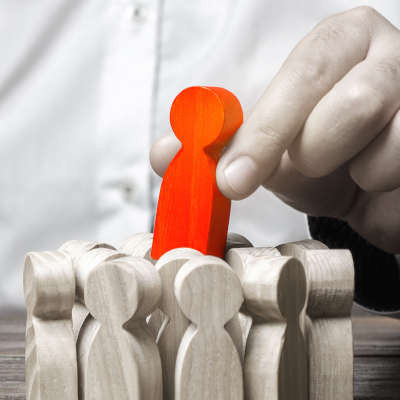 What would you consider to be the biggest threat to your business and its continued operations? Cybercrime? A natural disaster? What if I told you that it was the team members that you have employed—whether they meant to be or not? This is the hard truth that you need to prepare your business to resist.
The Threats Your Employees Can Pose
When it comes to exposing your business to threats, there are a few ways that your cybersecurity may be undermined by your team members. To effectively reinforce your business' protections against these cyberthreats, you need to acknowledge this fact and prepare strategies to minimize the impact of all of them.
By the most basic definitions, your employees can pose a threat to your business in three different ways:
User Error
Or, in simpler terms, an honest mistake. Just think about how often you've made an error where you clicked on the wrong thing or put information in the wrong place—these kinds of errors are only too easy to make in the workplace. Unfortunately, these mistakes can often have considerable impacts upon productivity, and can even influence your business' continuity.
User Manipulation
With so many businesses beginning to see cyberthreats as a real danger to their operations, security measures are finally being deployed more frequently. Unfortunately, cybercriminals have realized this and have responded by shifting their attention to the most susceptible way for them to access these newly hardened networks: the users who can grant them access.
Through schemes like phishing, hackers can identify and focus on the users within an organization most likely to fall for such ruses. Of course, they also have other methods up their sleeve, so keeping your team aware of the warning signs is critical.
Insider Threats
Fortunately, threats that come from one of the business' employees are far less common, but it is still prudent to remain prepared and protected against them. An employee with a grudge may strike after they've left or steal a little data to make themselves more valuable at their next job. While you should cultivate a company culture that will discourage this, access controls and other preventative measures will help minimize the risks.
Protecting Your Business from Internal Threats
While we've touched on some strategies to help minimize the inherent threats your workforce will introduce to your company, the importance of security solutions combined with a security-first company mindset cannot be understated. Keeping your cybersecurity measures updated will make them more effective at blocking out threats. Access controls with role-based permissions will help keep your data on a need-to-know basis and in turn keep your data under better control. Your employees will likely pay more attention to their cybersecurity habits if reminded of the severity and prevalence of cyberattacks today. Your team can just as easily be a security asset as they are a security risk or liability, so training them sufficiently will result in significant benefits for you.
Finally, you need to acknowledge any employee observations, as their insight might reveal security issues that would otherwise go unnoticed. At the same time, working to resolve any issues team members may have will help discourage the kind of ill will that leads to insider threats. While you won't be able to please everyone, demonstrating a willingness to try can go a long way.
Techworks Consulting, Inc. can help you out with both aspects, as we can both help ensure your productivity and security, while also providing your team members with IT support as they need it. Find out more about what we have to offer by calling (631) 285-1527.
Comments
No comments made yet. Be the first to submit a comment