Managed IT Services Cut Down on Computer Repair Costs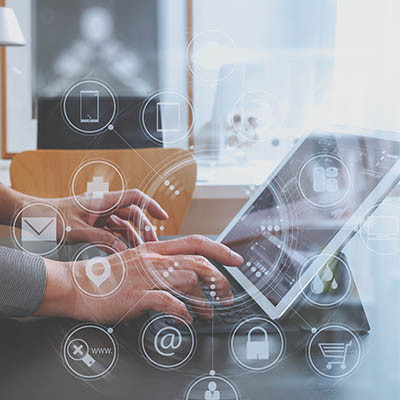 When you browse the articles available on our blog, you might see the words "managed services" a lot. That's because we firmly believe that managed services are the solution to a lot of problems that small and medium-sized businesses have with technology management, maintenance, and acquisition. How can managed services help your business push past its limits and establish itself as a powerhouse in the local market? Let's take a look.
Fewer Capital Expenses in the Long Term
In business, you have two different kinds of expenses: capital expenses and operational expenses. The capital expenses are large, up-front costs that are generally not prepared for. They might include something like purchasing a new server unit when your previous one experiences hardware failure. This large cost might be just enough to break the bank of your business for several months, depending on the severity and size of the expenditure. What if you could transform that into an operational expense, where you proactively maintain your IT to minimize failures?
That's where managed services come in. Rather than spending a ton of money on things up-front, managed services give your business the ability to essentially pay an affordable monthly rate for services or goods rendered. Think of it like the Netflix of IT; you pay the managed service provider per your service agreement and you get the goods, so to speak. It's a great way to make the large, up-front costs associated with doing business that much more affordable.
And we all know that small businesses don't have the same budget as a large enterprise, but you shouldn't let that stop you from trying to leverage the same powerful tools and services they use.
Scalable to Fit Your Business' Needs
One of the best parts of working with a managed service provider is that the services rendered are all scalable to suit the needs of your business. We understand that one size does not necessarily fit all, especially where your budget and its needs are concerned. Furthermore, not all businesses need enterprise-grade email management or web hosting, and so on. We always strive to help your organization make the best technology decisions possible.
Techworks Consulting, Inc. can provide your organization with top-notch managed services to help you make technology management as easy and stress-free as possible. To learn more about what we can do for your business, reach out to us at (631) 285-1527.
Comments
No comments made yet. Be the first to submit a comment